TESOL Final Essay:
Why do I want to TESOL Certified ESL Teacher?
English is not only a language but also a bridge to connect to the world. When I chat with other English speakers, it is fabulous to know more details about a new country and a culture through the language, which excites me. That is the original reason that I want to learn English.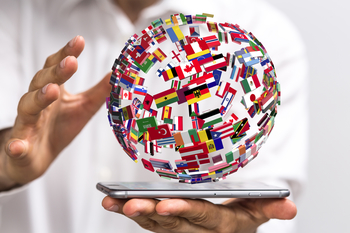 I have been an English teacher in a training school for almost one and half years. During this period, I have learned a lot from my students and co-workers who are foreigners. I like learning English and teaching English. I admire the culture behind the words and phrases. So I keep reading and speaking almost every day. Although I gained some experience from teaching. I am not satisfied with what I have achieved thus far. I didn't major in English when I was in college, so I need to learn more theoretical knowledge and methods ,in being a professional teacher. English is my hobby, teaching is my job. I must strive to become better. I have searched online, until I met Candy…
I appreciate it, that I have joined the lessons. It has carved an aided my foundation in teaching. Now I want to share my knowledge and experiences with you:
Knowing our students' intelligence types are very important:
Like my son David who is a typically bodily and a verbal learner. He can learn very fast when we play games, like jumping, running and touching games in the classroom. He prefers to copy teacher's different sounds. He laughs a lot, and he is very happy in the classroom. As the book said, "different ones, has different intelligence types." First, we need to know "What personality type our students are?", "Which activity/way do our students prefer to learn and participate?", if we know those questions then we can organize our class appropriately and effectively. With that being said, we have many students in our class which have different intelligence types, so as a teacher, we need to design various activities to meet their criteria.
It's very important to use Total Physical Response(TPR) when teaching English to children:
After the study ,I realized something very interesting that why there are so many Chinese students who are good at reading and writing which can achieve high grades in the exams, but they can't communicate with each other, especially with native and non-native speakers even with basic conversations. The main reason is that they have no background about the grammar, phrases and sentences. So, when we teach our students in the early development stages, we should use physical objects, we can use anything that they can feel, see, taste and hear (5 senses), so they can have better understanding of words instead of just remembering the words. When we teach them sentences, we need to try our best to create a teaching ambience, like gestures, expression, emotions and movements for them to understand, they need to know "when?, where?, And how? " to use it unconsciously. It's essential that teachers use (TPR) as much as possible.
Creating a Whole-language learning environment is necessary:
Like the way we were taught Chinese from a young age. We are not just learning words and sentences .Our teacher taught us the literature, morals and history behind the phrases. That has paved our foundation in English thus far, but for a non-native English teacher like me, it's not easy to do it. I have to gain my knowledge /thoughts and improve my teaching skills step by step .Then we can provide students with a holistic perspective.
Treat your students as our children and respect them.
Every student is adorable and smart. Maybe they are "naughty" sometimes, but they are innocent children. That is where the beauty is. We need to be patient, friendly and kind. On the other hand, we need to have a sense of humor. Everyone likes learning, even adults, in a comfortable, shameless and free environment.
At the end, I also find some problem on my English studying, even if I keep reading and talking every day. I have to admit that my writing and vocabulary is so poor.(What a shame!),especially my grammar. I know what I want to say. I know the main meaning of an article or a novel. When I write it down, there are always so many mistakes. Not big grammar mistakes, just so many "small mistakes". For example, no spaces, no "s" to indicate plurals, no capital letters to indicate pronouns and at the beginning of a new sentence, I have corrected my assignments 4 times. I can't believe it that there still are some spelling mistakes! So from now on, I need to practice my vocabulary and practice my writing skills. Practice makes perfect.
Thank you for going through my article.